Current Insurance News
October 6, 2017
Here's some information we thought you might find useful:
Attention Ride-Share Drivers! Did you know that your insurance policy might contain coverage gaps?  This could end up costing you lots of money if an accident occurs.  Call us for a quick & easy policy review to make sure you are properly insured.
By now you have probably heard about the Equifax data breach. Millions of names, social security numbers, credit card data, and other personal information were stolen.  Identity theft and data breaches affect individuals and businesses.  We offer coverage for both.  Make sure you are protected – call us for a quote today.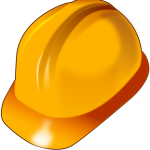 The state of Virginia has enacted a $50,000 bond requirement for Class A and B contractors. Call us for more information.